T-120 DELUXE V2
The T-120 DLX V2 contains some long-awaited features, and act as an upgrade to both the T120 V2 and the original T-120 Deluxe.
Notable Features include:
- Randomize & Glide LFO Controls
- Tap Tempo with 4 divisions (Quarter, Dotted Eighth, Eighth, Triplet)
- Switchable Echo Trails
- Reduced noise
- Improved Stereo Image
- Momentary Activation capabilities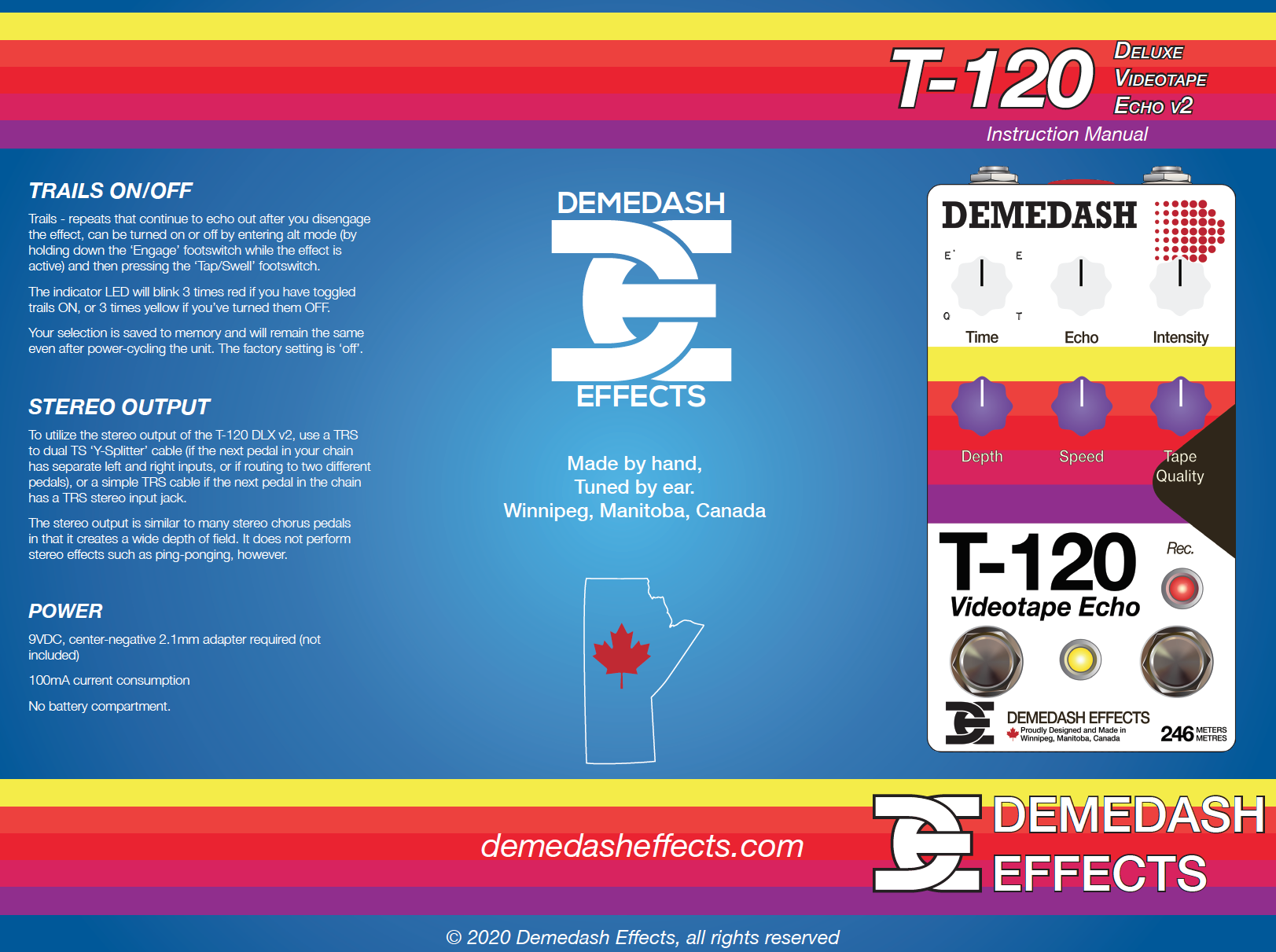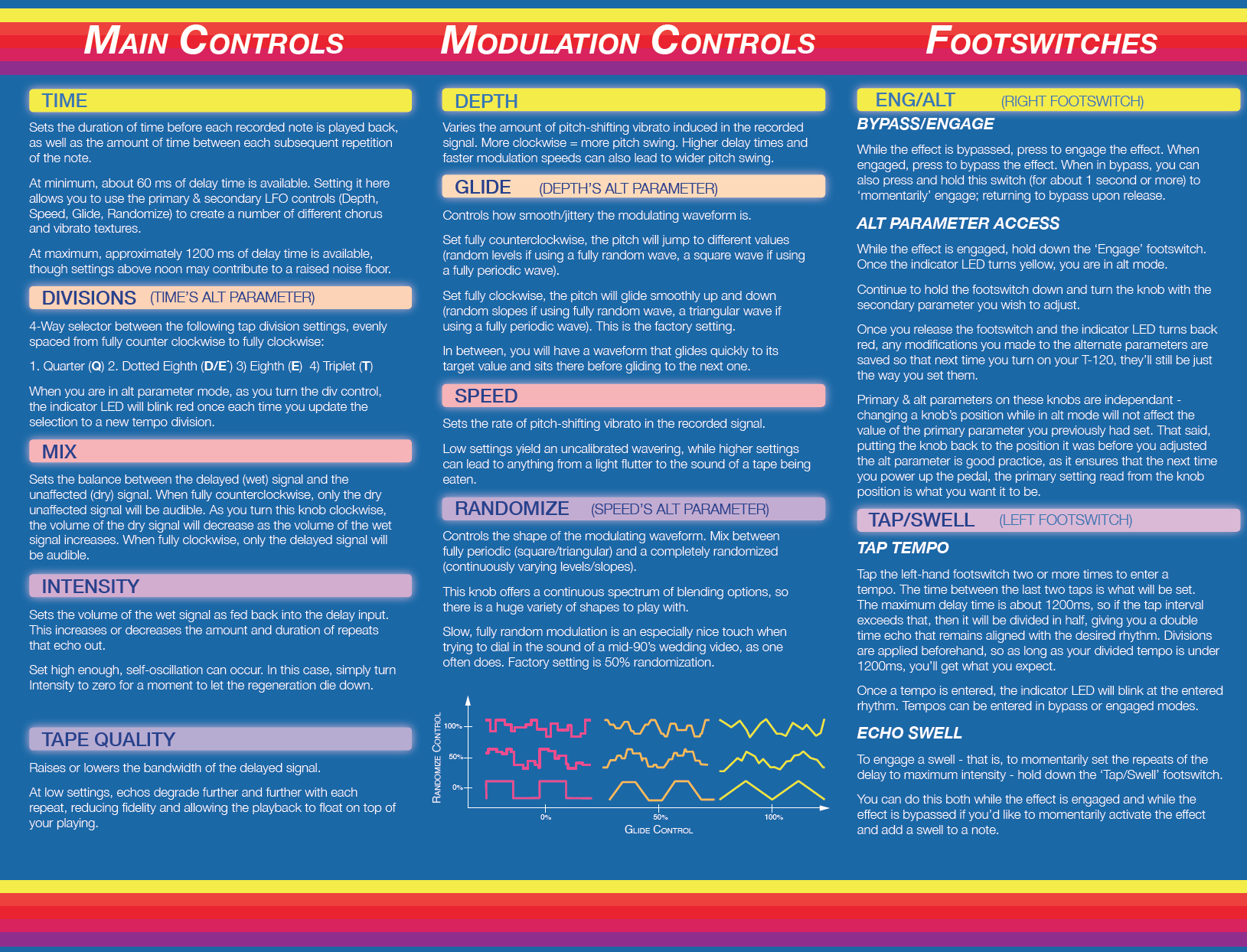 Kundenmeinungen
Kundenmeinungen
Kundenmeinung von

Eric

(on 16.03.2021)

Everything went perfectly. Thank you very much. I'm happy to order a new pedal soon.